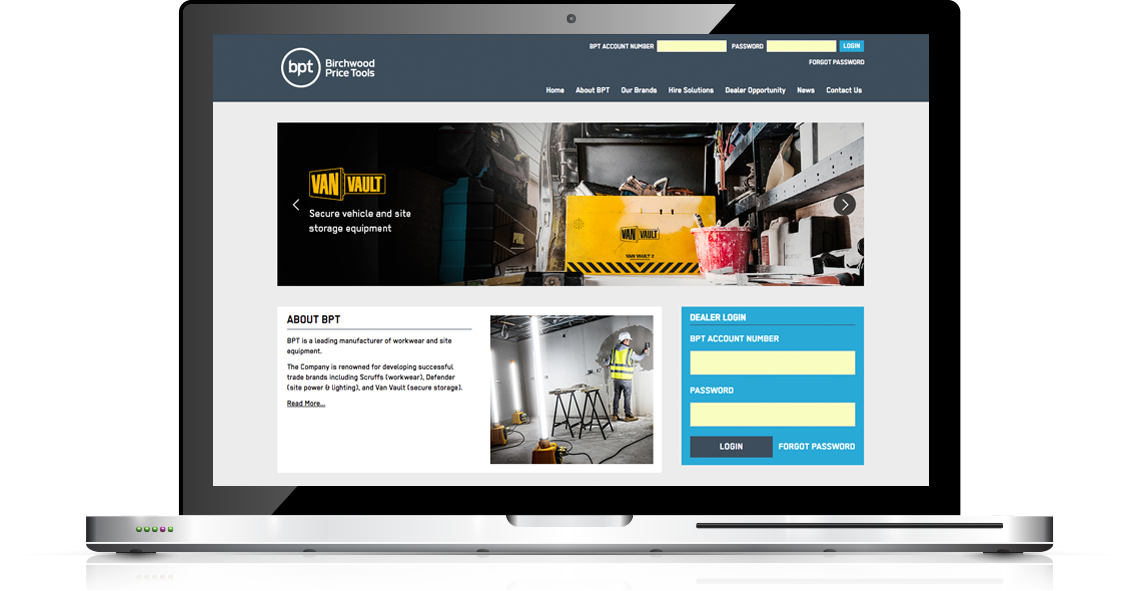 Birchwood Price Tools
BPT is a leading manufacturer and wholesaler of workwear, power tools, hand tools and site equipment.
The Company is renowned for developing successful trade brands including Scruffs (workwear), Bullet (woodscrews), Defender (site power & lighting), HOLDON (hand tools) and Van Vault (secure storage).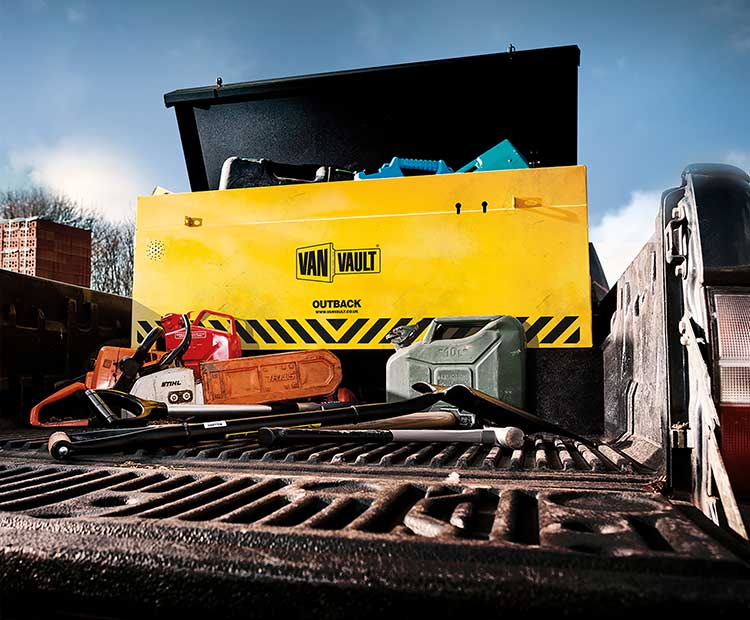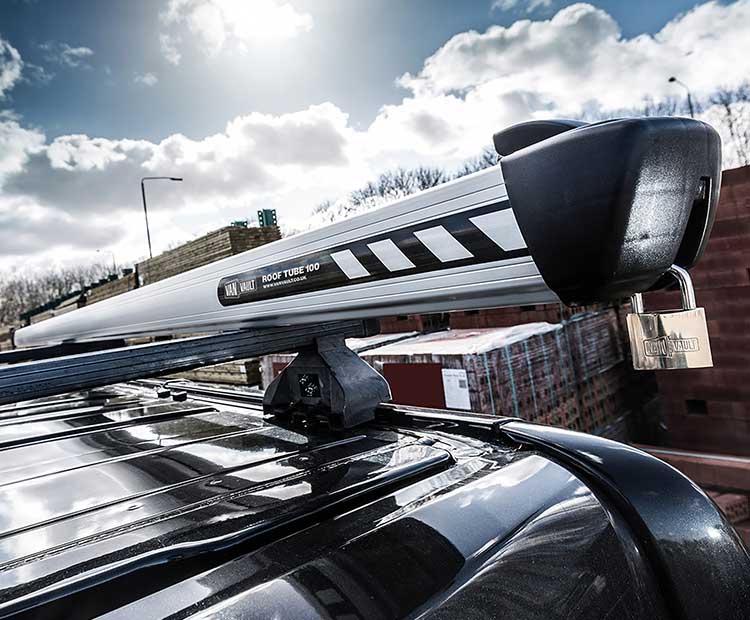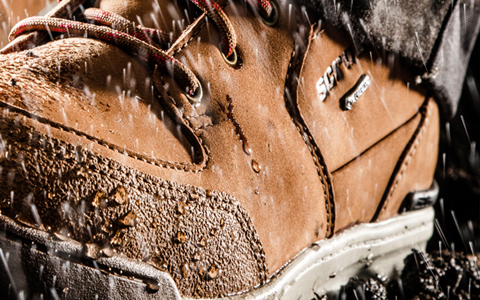 A market leading B2B website
Part of the Travis Perkins group of companies, BPT required a market leading B2B trading website so that a new digital sales channel could be opened up to compliment their existing offline presence in the marketplace.
The website integrates with their ERP system to expedite stock, account and management information to and from the website ensuring as much automation as is feasible without compromising control of the website.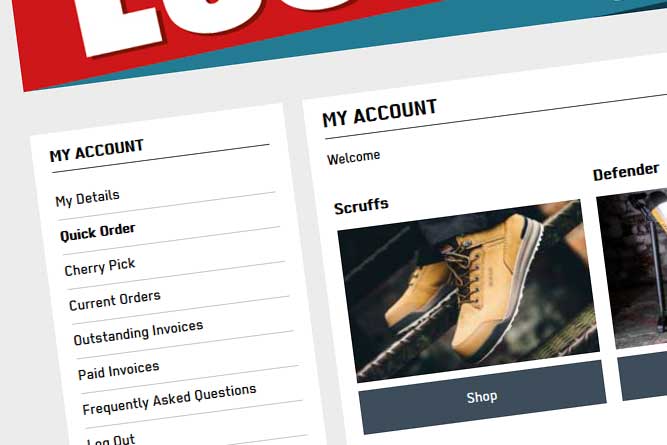 Online account management
With a strong brand image and industry presence, the website has motivated offline customers to not only trade online (utilising promotional incentives) but manage their account online including paying invoices and viewing order histories.