10 steps to creating the perfect product page
4 September 2018
Your E-commerce campaigns have paid off and your ideal customer has finally landed on your product page. Now is your time to shine, but with an increasingly saturated marketplace, and customer expectations at an all-time high, driving conversion can prove difficult. Here are our top 10 tips for creating uniquely optimised product pages that will wow your customer's socks off.

1 - Check out the competition Your customer will check out more than one website before making a decision, so how will you make a visit to your product page a better experience? Take note of their branding, call to actions, personalisation, delivery and returns information and customer support.

2 - Finesse your product descriptions According to ?Forbes?, 88% of shoppers cite detailed product content as being extremely important. Is your audience looking to quickly check off a list of requirements, or does your copy need to be carefully-crafted to remind them of how special and unique your product really is? Don't forget to make the precise specs and compatibility of your product clear, and if you're selling clothing or accessories, include a size guide.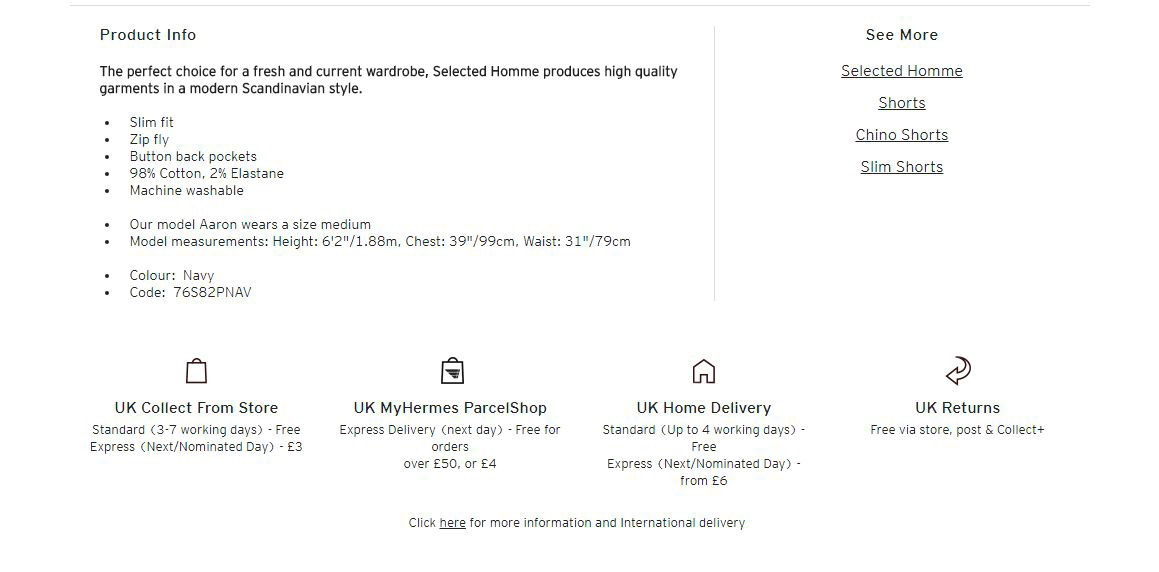 3 - Keep images consistent
Seeing images of your products online is the closest your customer will get to holding them in their hands - so your images need to work hard to convey how they make them feel. Always use high resolution images and use the same dimensions or aspect ratio across your website. Consider shooting on a white background to make editing and background removal easier, and to optimise for marketplaces such as Amazon.

4 - Be clear about shipping fees, times and returns policies
Shopify? claim that 56% of shoppers leave without completing their purchase as a result of unexpected costs. Be clear about shipping fees and returns policies before your customer goes to checkout, and provide the most specific delivery estimate possible.

Customers love Amazon's detailed shipping fee and date info
5 - Show them how it's done
It may seem obvious, but retailers often forget to include a product demonstration or a detailed how-to. Including videos is a great way to create a more sensory experience for your customers, and has proven a particularly successful sales tool for the cosmetics industry.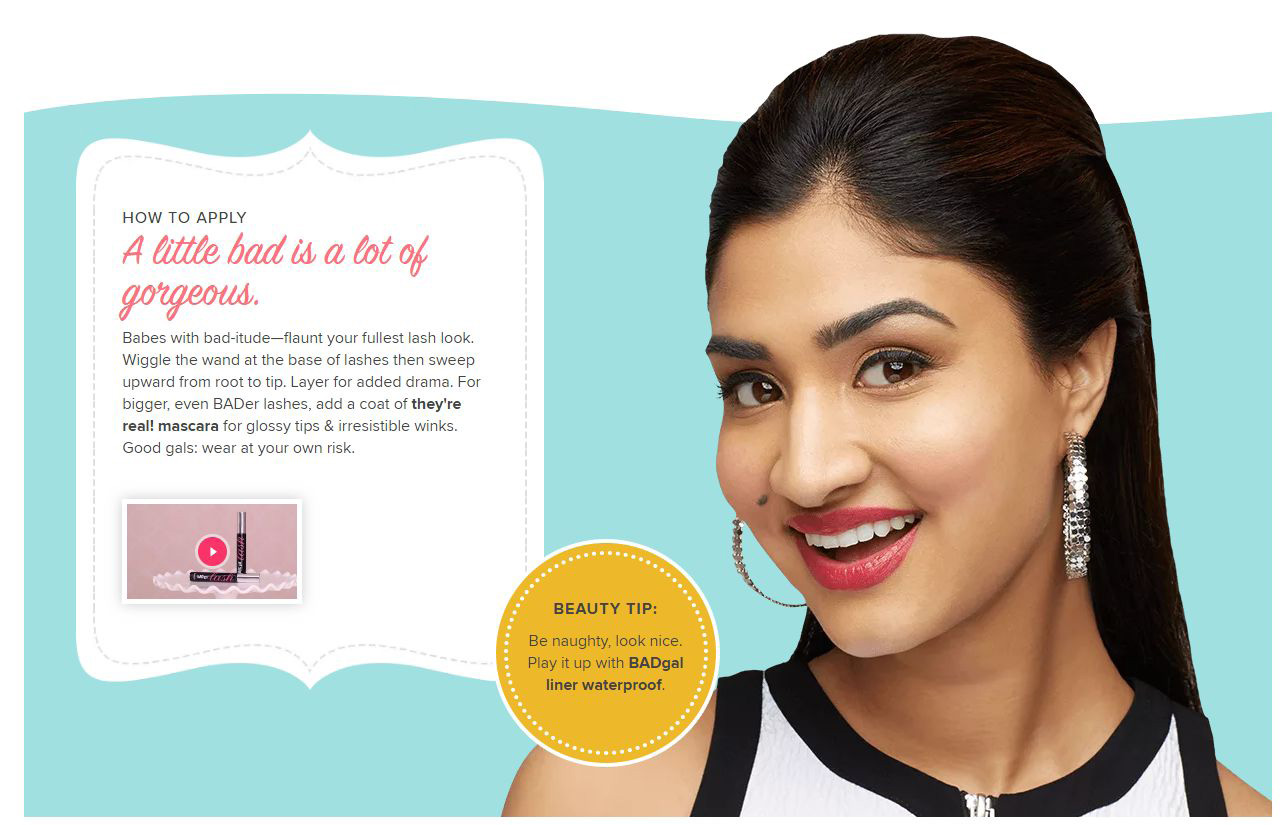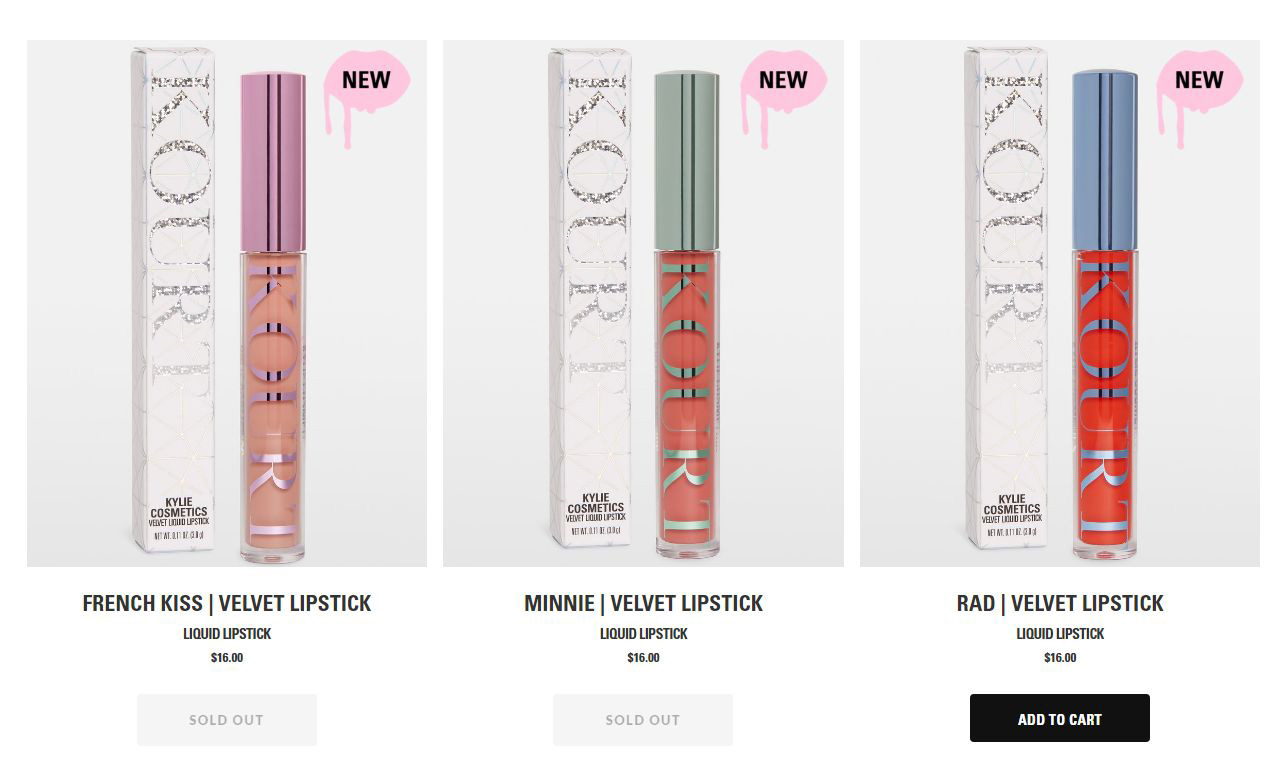 Kylie Cosmetics have made a business from limiting availability

7 - Make it personal
88%? of consumers say they're more likely to shop with retailers that deliver personalised and connected cross-channel experiences, so make the most of your customer data to offer relevant product recommendations.
8 - Get social
34% of online shoppers said that social media influences their purchases, so why not include images of your social influencers on your product page to build up buzz and show your product is trending?

Benefit's social presence increases excitement surrounding their product

9 - Flaunt your positive feedback
Many businesses have recognised that a good online review can be as powerful as a personal recommendation. Include reviews on your product page to build confidence in your customer's decision-making.

10 - Be responsive
80%? of shoppers use a mobile phone to make a purchase, look up product reviews, compare prices or find store locations, so it goes without saying that your product page should be mobile-responsive and optimised for a handheld experience.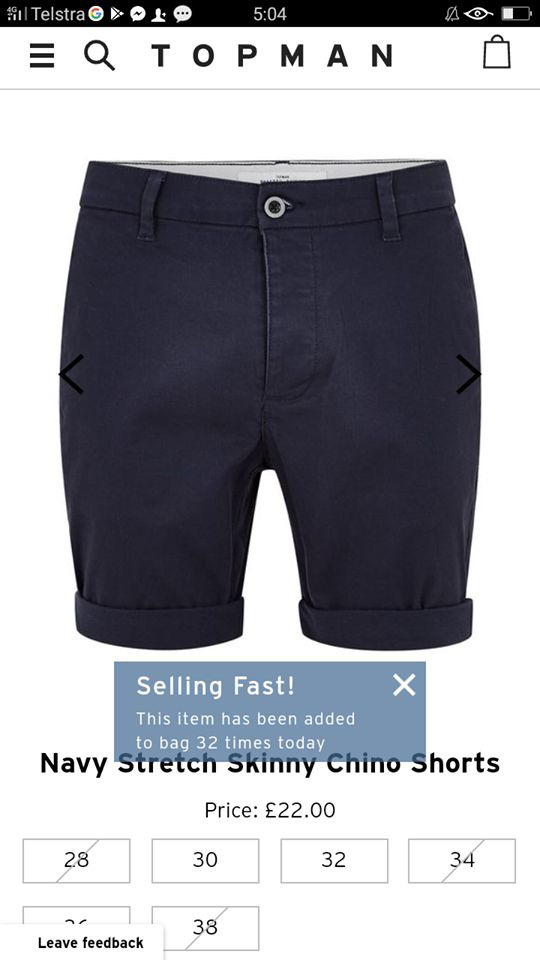 Topshop's mobile optimised product page is much better suited to smaller screens

Looking for help creating your perfect product page? Get in touch with Wida Group today, by calling us on 0115 921 4797, or filling in the form below.